Rohan Somji
"I was surprised by the possibility of working closely and collaborating with students from diverse backgrounds at CCT."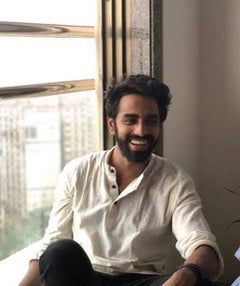 Academic Background: University of Mumbai, Physics & Mathematics (B.S.), and Philosophy (M.A.)
Area of focus in CCT: UX Research & Design
What activities do you participate in? I am the Managing Editor for Gnovis, a student-run academic peer-reviewed multimedia publication.
Why did you choose CCT? I was looking for a program that cross-pollinates Human-Computer Interaction with Culture Studies. I had a strong theoretical background in semantics, language, and culture from my training in philosophy. CCT is making me proficient with tools like Statistical Methods, Qualitative Methods, Survey Methods to leverage my theoretical background.
What surprised you about CCT? The possibility of working closely and collaborating with students from diverse backgrounds. I am currently collaborating to build an app with a journalism and media studies student, while we look for programmers, graphic designers and business grad students!