Get On-Board with Documentary Filmmaker & CCT Alumna Saaret Yoseph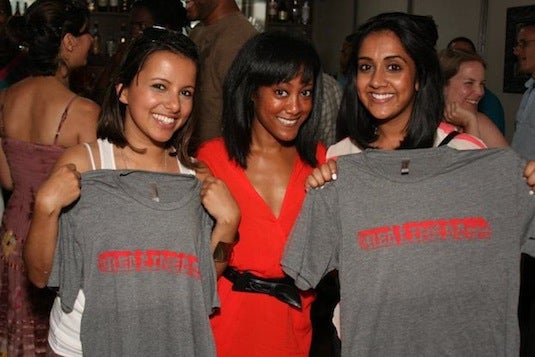 Since graduating this past May, CCT alum Saaret Yoseph wasted no time putting her degree to good use. A native of Washington and frequent transit rider, she adapted her thesis on the city's metro graffiti into a full-fledged documentary. For the past two years, her transmedia effort, The Red Line D.C. Project, has explored the impact of communal space through the lens of graffiti and gentrification. Using interviews with local artists, commuters, business owners and city reps, she followed the visual history of the Red line metro and the indirect connections created by the aesthetics of that space. The result? A written thesis, an expansive blog and loads of Red line-related videos.
But her work isn't done, yet.
Having wrapped up the academic end of Red Line D.C., Yoseph is now working on the final step: a fine cut of her short, two-part documentary series. With plans to complete post-production this summer, she has been promoting the project and fundraising to cover the costs of production as well as distribution. Her hope is that the issues raised by Red Line D.C. will incite more engagement with the city and inspire other commuters, like herself, to bear witness to the changes happening outside of their window.
You can learn more about Yoseph's project here and contribute to her fundraising campaign here. Perks for contributors include everything from a Red Line D.C. T-shirt to a commissioned mural of your very own!
*** Follow Red Line D.C. and Saaret Yoseph on Twitter: @_RedLineDC_ ; saaretsays ***
See Something, Say Something from citylovedc on Vimeo.