Stefanie Chae
"I picked CCT because of its interdisciplinary nature."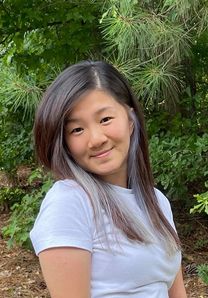 Academic Background: B.A. Communications and Digital Studies
Area of focus in CCT: Film and media studies, sociology of media practices
What did you do before CCT? I worked in Higher Education for a few years before coming to CCT. I started off brand and event managing for Digital Pedagogy Lab — a series of teaching and learning events and gatherings — and then switched to doing communication work for an organization advocating for college students' basic needs. I also had my own wedding videography business for a little bit.
What activities do you participate in at CCT? I'm excited to be a Teaching Assistant for the introductory 505 class in Fall 2022! I am an associate for the Center for New Designs in Learning and Scholarship (CNDLS), and I'm also a part of the Global Media Group. I often go out of CCT to the Film and Media program and take part in their activities, like the Georgetown University Film Festival.
Why did you choose CCT? I felt a little lost before coming to CCT. I had so many things under my belt like graphic design, policy, general communication, social media management, videography, and event managing, but didn't quite know what I wanted to do. I picked CCT because of its interdisciplinary nature. In other programs, these skills and interests would be separate, but for CCT, I felt encouraged to explore them and see how they all fit together.
What surprised you about CCT? I knew going into CCT that the program was interdisciplinary, but I was surprised at truly how interdisciplinary it was! We all have varying interests from UX Design, policy and ethics, film, journalism… list goes on, and it's so exciting to talk to my peers about their research areas. Everyone is so supportive!