Victoria Gomes-Boronat
"I like to think of CCT as a program for students who consider themselves a jack of all trades."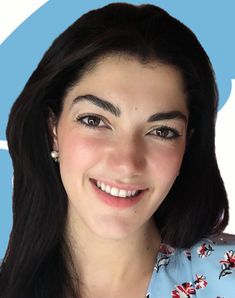 Academic Background: Psychology and Broadcast Journalism
Area of focus in CCT: Building relationships and communities using technology
What did you do before CCT? I worked as a journalist on Capitol Hill and then as a PR Associate, specifically working with non-profits and mission-oriented clients.
What activities do you participate in at CCT? I am a board member of the Global Media Group. We present on and discuss global media and the impacts it can have on various sectors.
Why did you choose CCT? I chose CCT because it provided classes and opportunities in the various areas I am interested in. I like to think of it as a program for students who consider themselves a jack of all trades.
What surprised you about CCT? I was surprised by the endless possibilities and the speed at which CCT helps you accomplish your wildest ideas. I came in with an inkling of what I was interested in studying and now, I am sprinting down a path that I would not have expected at all! Through CCT, I've learned the principles of design and how to conduct market research, design user-friendly applications, run data analytics, code machine-learning algorithms and launch new products. Now, I am designing and building my own application. I truly did not expect to learn and accomplish so much in so little time!