Victoria Mangio
"Having the freedom to take the classes I wanted, ones that broke traditional academic paths, was very appealing to me."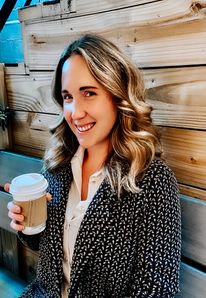 Academic Background: BA in Advertising and a minor in Design from the University of San Francisco
Area of focus in CCT: Misinformation, Disinformation, Security Studies
What did you do before CCT? Prior to CCT, I worked in Search and Rescue in international and domestic settings with the U.S. Coast Guard. I went on to complete my degree at the University of San Francisco and completed a McCarthy fellowship during that time with the city of San Francisco's Department of Homelessness and Supportive Housing Strategy and External Affairs Team. I also worked in geopolitical consulting and conducted technology focused research.
What activities do you participate in at CCT? I am one of the front desk assistants here at the CCT program and I am also part of CCT Tech Tours, which connects students with various companies on a national and local level. I also volunteer with Georgetown's Pivot Program, part of the McDonough School of Business, which helps formerly incarcerated individuals receive a custom certificate in business and entrepreneurship.
Why did you choose CCT? I was very interested in the interdisciplinary aspect of the program. Having the freedom to take the classes I wanted, ones that broke traditional academic paths, was very appealing to me.
What surprised you about CCT? How close knit the CCT community is. The alumni and staff are very welcoming and helpful, which really adds to the CCT experience.