Interview with Daniel Waldman of Evolve Communications.
Date: Nov 22 '10
Region: North America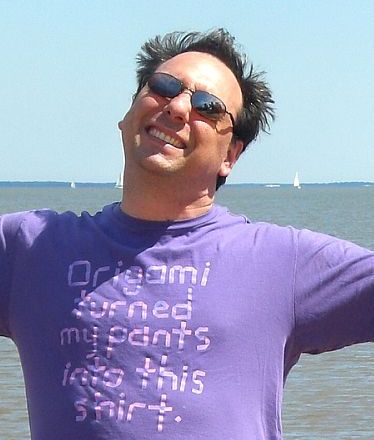 CCT Network: Congratulations on your company reaching the one year mark. How did you survive the past year?
Daniel Waldman: Thanks! It wasn't really about survival—it was really about thriving. For many agencies, it can be expensive and risky to hire a full-time employee, especially in a volatile economy. Through Evolve, our clients can expand their services and take on new clients and projects without having to take on a new employee.
CCT Network: What inspired you to start Evolve?
Daniel Waldman: I had been working at one of the top marketing agencies in Baltimore, but was looking for a new challenge. I thought I would try to apply my more than seven years of digital marketing and public relations experience at an interactive agency. I started talking with people in my network, and while everyone was receptive to my skills and talents, they all said the same thing: We don't have enough work to justify hiring you (which was certainly reasonable, considering the economy at the time).
After talking to enough people, I realized I could work for all of them, and not just one of them. That's how the concept of a white-label digital marketing and public relations service began. Evolve Communications works with small to mid-sized marketing, interactive and public relations agencies to provide their clients with a variety of services that they either don't have the resources or skill-set to provide in-house.
CCT Network: What services does Evolve offer and how do you see your business growing?
Daniel Waldman: Evolve Communications offers a complete suite of digital marketing and public relations services. We do everything from build strategies, create content, build and execute social media and media relations campaigns, and manage online advertising initiatives.
CCT Network: How has your CCT education impacted your decision to start your own business?
Daniel Waldman: I'm not sure that CCT impacted the decision to start a business, but it definitely provided me with the skills I needed to perform the services I provide. Perhaps more importantly, CCT provided me with a worldview that enabled me to envision starting a business.
One thing CCT taught me to do is to make connections between different bodies of information, and I think that has helped me to stay current and incorporate new technologies and techniques into marketing and public relations campaigns.
CCT Network: What are the current trends students and alumni should focus in the Internet/Communications field?
Daniel Waldman: Well, the communications industry is changing so rapidly, you have to be able to assimilate information and apply it very quickly. Mobile computing is transforming everything we do—from the way we communicate with each other to how we shop to how we consume media. Technology over next five years is not going to look anything like what we have to today.
CCT Network: What advice would you give a CCT student planning to graduate next year?
Daniel Waldman: Never stop being curious. Never stop challenging yourself to grow. Never stop learning.
CCT Network: What advice would you give a student entering the CCT program?
Daniel Waldman: Two things.First, Don't worry about anyone else. You're only competing against yourself (Dr. Tinkcom said that on my first day of class, and I'll never forget it). Second: Your education is what you make of it. You're only going to get out what you put into it.
CCT Network: What is the most challenging about starting your own business?
Daniel Waldman: That's a tough question. There's a lot of risk involved when you start a business, and it's sometimes difficult to predict what is coming next. One thing that's really important to me is to grow in the right way, and figuring that out has been a pretty big challenge.
CCT Network: What is the most rewarding about starting your own business?
Daniel Waldman: I love working for myself. The flexibility can't be beat. I'm only accountable to myself and my clients. I don't have a boss I need to try to please, or office politics to contend with (two things I've never been very good at).
CCT Network: What resources do you recommend for keep up on the changing Internet landscape?
Daniel Waldman: There's too many websites to name, but by far the most valuable resource has been attending industry events, both for the information but also the networking.