Welcome from the Director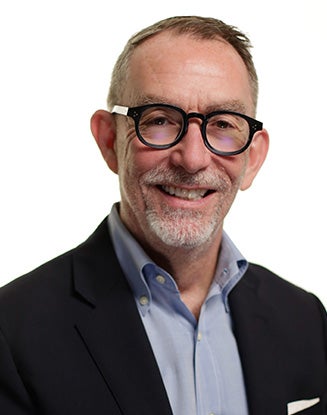 On behalf of the faculty, staff and students in the graduate program in Communication, Culture and Technology (CCT) at Georgetown University, I welcome you. CCT is now in its third decade as one of the most innovative interdisciplinary graduate programs in the world, a program whose members examine the connections among human life, technologies of communication, and cultural practices both historical and contemporary. We move beyond traditional disciplinary boundaries to ask questions and seek answers that demand new kinds of thinking and innovative solutions. The hall-mark of CCT is that we take on problems and questions that do not typically fit into more conventional institutional matrixes within higher education deliberately because these questions are challenging and exciting.
At CCT, we recognize that we all inhabit a dynamic and rapidly changing set of systems–political, social, economic, legal, cultural, interpersonal–that are affected by the innovations brought about by computing, the internet, and the digitization of communication. Simultaneously, we rely upon theories, analytic modes and research practices that inherit the best of the past while engaging with new and evolving techniques of human knowledge production. We also break down barriers between the kinds of thinking that might want to insist upon there being "theory" and "practice" as separable things; rather, we see theories as informing practices and vice-versa. Our alumni tell us that the benefit of a CCT degree is the ability in their professional lives to see problems and challenges from a variety of different perspectives at a high level of abstraction while arriving at insights and solutions at a practical level.
Put another way, at CCT we try to ask questions in new ways in order to seek creative and achievable outcomes that conventional disciplinary modes of knowledge production may not be able to anticipate. Further, we do this in community, knowing that no single person contains as much insight and wisdom as an engaged, diverse, curious and collegial group of faculty and students.
I invite you to learn about our program, to study our curriculum, and to discover our faculty and student projects.
With all best wishes,
Matthew Tinkcom, Ph.D.
Director, Communication, Culture & Technology Program
Professor & Associate Dean of Academic Affairs
Georgetown University