CCT Student Xinglan (Steven) Shi Wins Second Place at Climate Innovation Ideathon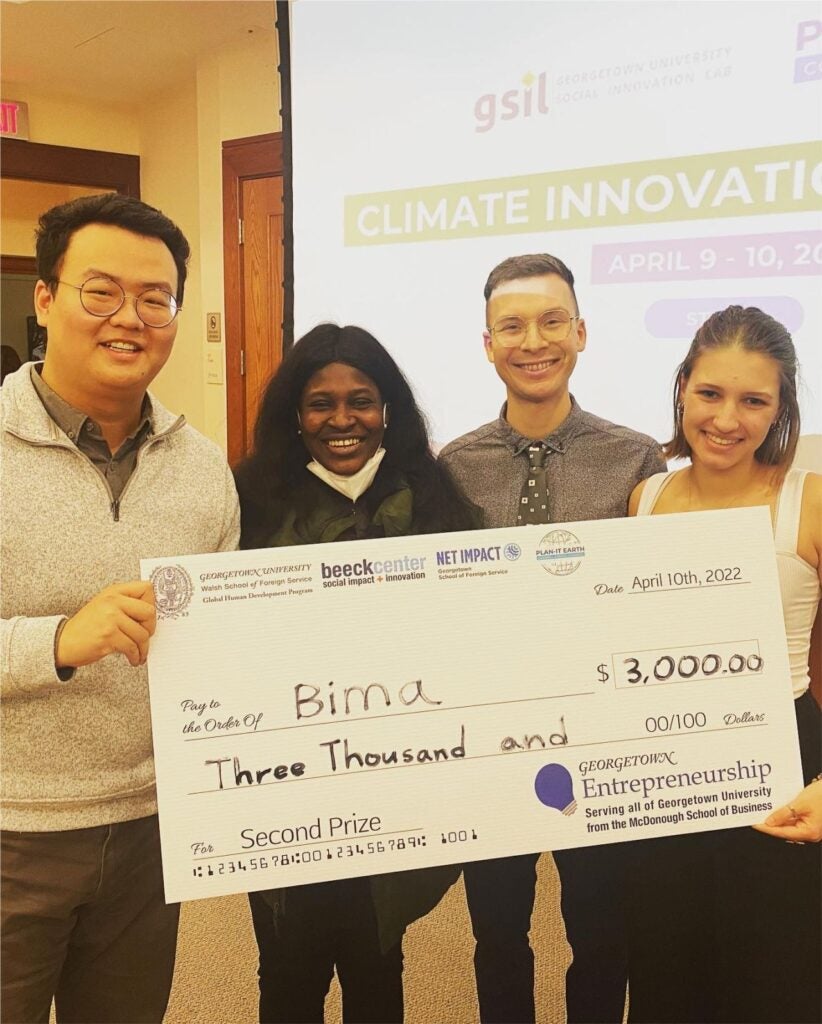 First year CCT student Xinglan (Steven) Shi took part in the Climate Innovation Ideathon held on April 9-10, 2022, where he and his team won second place and received a prize of $3,000 for their innovative solution. The event, which was co-hosted by the Walsh School of Foreign Service and the McDonough School of Business, brought together students, experts, and practitioners to generate entrepreneurial solutions to critical environmental challenges for a chance to win a total of $10,000 in prize money to launch their ventures.
For Steven, the Climate Innovation Ideathon was part of the requirement for the graduate certificate in Social Innovation and Global Development that he is pursuing in addition to his core CCT curriculum. Speaking of his teammates and the solution that they proposed, he stated, "I was paired with three other participants who all come from different programs at Georgetown. Our team responded to the theme of the ideation in tackling climate challenges by focusing on smallholder farmers in Africa who have traditionally been excluded from the insurance market."
As these farmers face more uncertainties with the increasingly frequent occurrence of extreme weather that threatens their livelihoods, the team's pitch at the Ideathon focused on a solution that would help mitigate that uncertainty and empower long-term transition to climate smart farming practices. "In just a day, our team brainstormed and focused on presenting an idea for a microinsurance product that makes low-cost insurance accessible," added Steven. "We proposed to launch an automated system that would calculate the value of the farmers' land and crop that is easy to use and understand through an app with user-friendly interfaces. We researched briefly and decided on an overview for a market entry and pilot strategy. We received feedback from experienced mentors who have worked in the region or have been involved in similar projects."
Steven spoke positively of his experience of participating in the Ideathon. "Overall," he said, "it was a very enriching experience as the intense ideation format was paired with opportunities to connect with mentors from various interdisciplinary backgrounds and constructive feedback on how to pitch ideas from experienced faculty members from across the university."
Congratulations, Steven and team!