CCT Professor Highlight: Michael Koliska
Posted in Announcements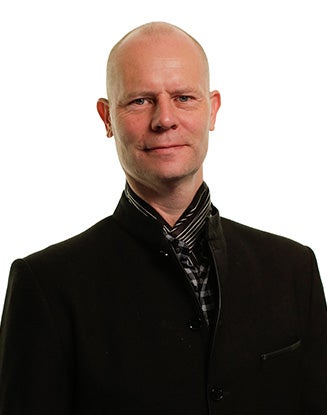 CCT is excited to focus on Professor Michael Koliska in our latest CCT professor highlight!
Koliska received his first masters degree in Sociology and English with a focus on Cultural Studies from Otto-von-Guericke (OvG) University Madeburg in Germany. While enrolled at OvG, he also was an exchange student in India at the University of Mumbai studying southeast Asian literature through the critical lens of postcolonialism. While at OvG, he also worked as a full-time journalist. Initially, he started off working for a small AM radio station with a powerful signal, allowing listeners as far away as Japan to tune in. Koliska said they received fan mail from Japan that seemed to have been written from some of the first translation software, and the German phrases in these postcards were often flawed in funny ways. After working for a local newspaper, he wrote and presented the morning news for a big private radio station and then transitioned to the German public broadcaster Mitteldeutscher Rundfunk (MDR), which is part of the largest broadcaster network (ARD) in Germany. He also lived in London for a time working for a startup, however it was slow to take off and he began seeking a return to academia.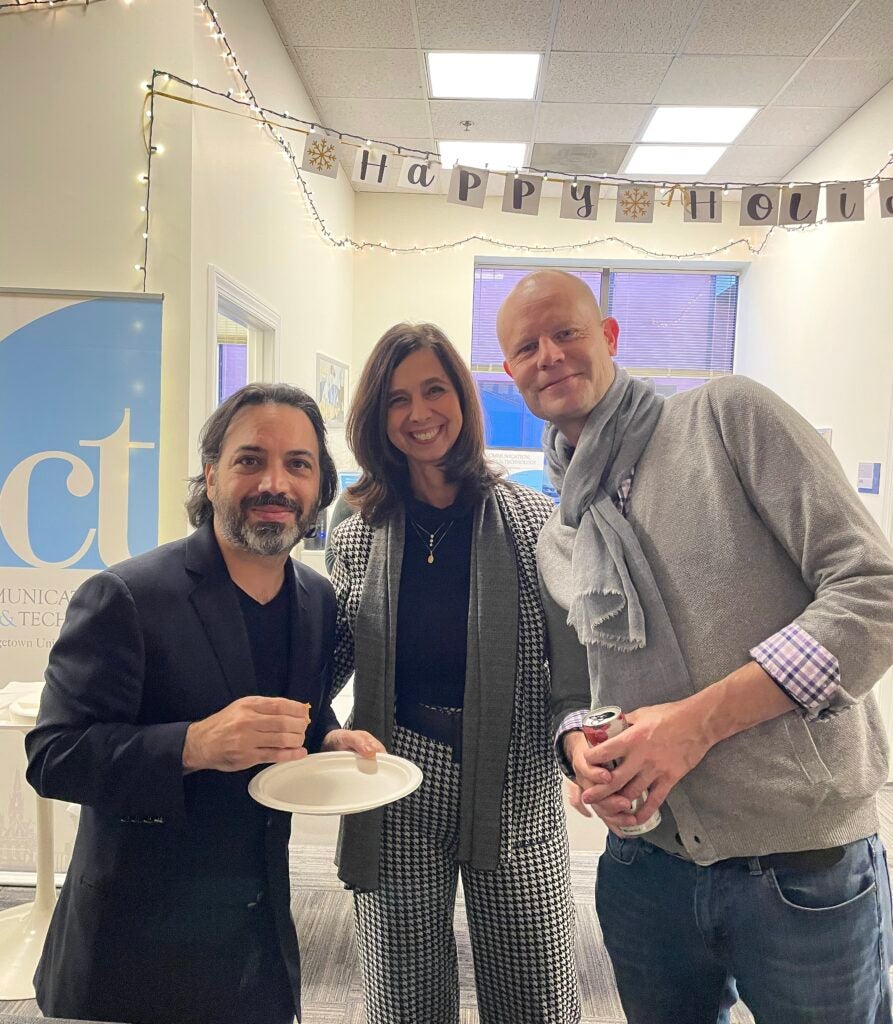 Koliska then got his MS in Journalism at the University of Illinois, but when he finished the 2008 financial crisis had hit and jobs were scarce in the US, so he went to China to work for China Radio International. He lived and worked in Beijing for almost two years, then returned to the US to pursue a doctorate at the University of Maryland in 2010. His doctoral thesis was on journalistic transparency, investigating the norms, practice, and effects. For his thesis, he conducted expert interviews with US journalists, a content analysis of transparency practices, and experiments measuring whether transparency would increase trust among news consumers. In 2015, he started his first faculty position at Auburn University where he taught journalism courses, primarily focused on multimedia. In August of 2017, he joined the CCT program at Georgetown University.
Koliska is currently working on a few different avenues of research, including: How audiences make sense of automatic misinformation alert and detections systems; exploring audience heuristics of journalistic transparency; dealing with challenges for fact-checkers and fact-checking; novel news forms on TikTok; and, exploring audience perceptions of relational trust in journalism.
Koliska teaches a wide range of CCT classes in both the fall and spring semesters:
Introduction to CCT: Interdisciplinary Problems and Methods is an introductory class all CCT students take during their first year in the program. He considers the course to be a meta thinking class about learning how to think and actively solve complex problems in academia and beyond.
Journalistic Content Production gives students a theoretical foundation that explains the journalistic production, dissemination, and perception of news. Students in the course become aware of how on different levels journalists and other storytellers create narratives, disseminate them and how their audiences perceive them. Overall, this class shows how various factors can change how a text is created and understood or read. He asserts it is critical for any content creator to understand the various biases and limitations in both the media production and media consumption processes in order to produce fair, accurate and transparent stories.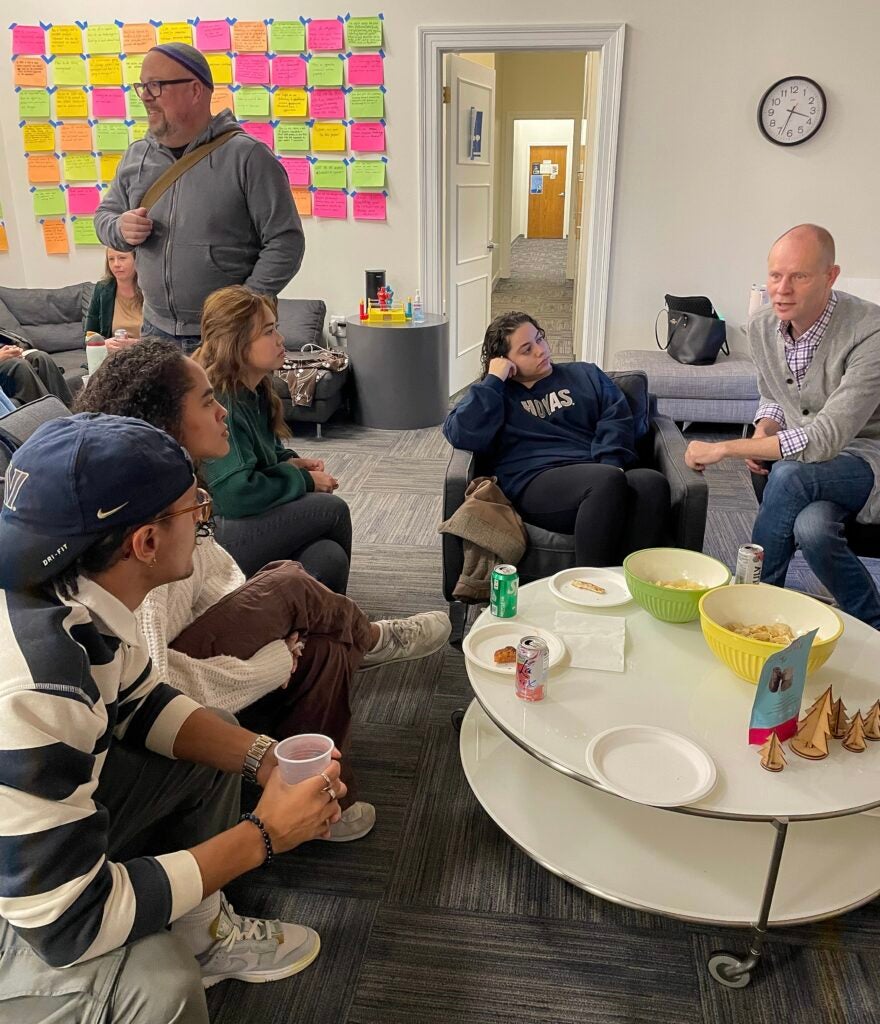 In Journalism & the Politics of Terror, he explores how journalism is being used by terrorists and by politicians to reach their respective goals. The course discusses the roots of terrorism and how journalists and news organizations navigate such sensitive stories.
Critical Studies in Journalism focuses on the role of journalism in society, where it comes from, and what are the societal/sociological/historical antecedents that make journalism happen. Through the class, students try to draw a clear line from the natural inclination of humans who share information on what's happening in other places and deconstruct the role and function of journalism across human history.
In the spring of 2024, Koliska will be teaching Breaking and (Re-)Building Trust in Journalism, which is a class primarily about trust that discusses what it is, how we can understand it from a sociological perspective, how we can rebuild it, and what impacts our understanding of it.
He noted that he and CCT student Erin Moroney presented at the AEJMC conference and published a paper last year that came out of this class.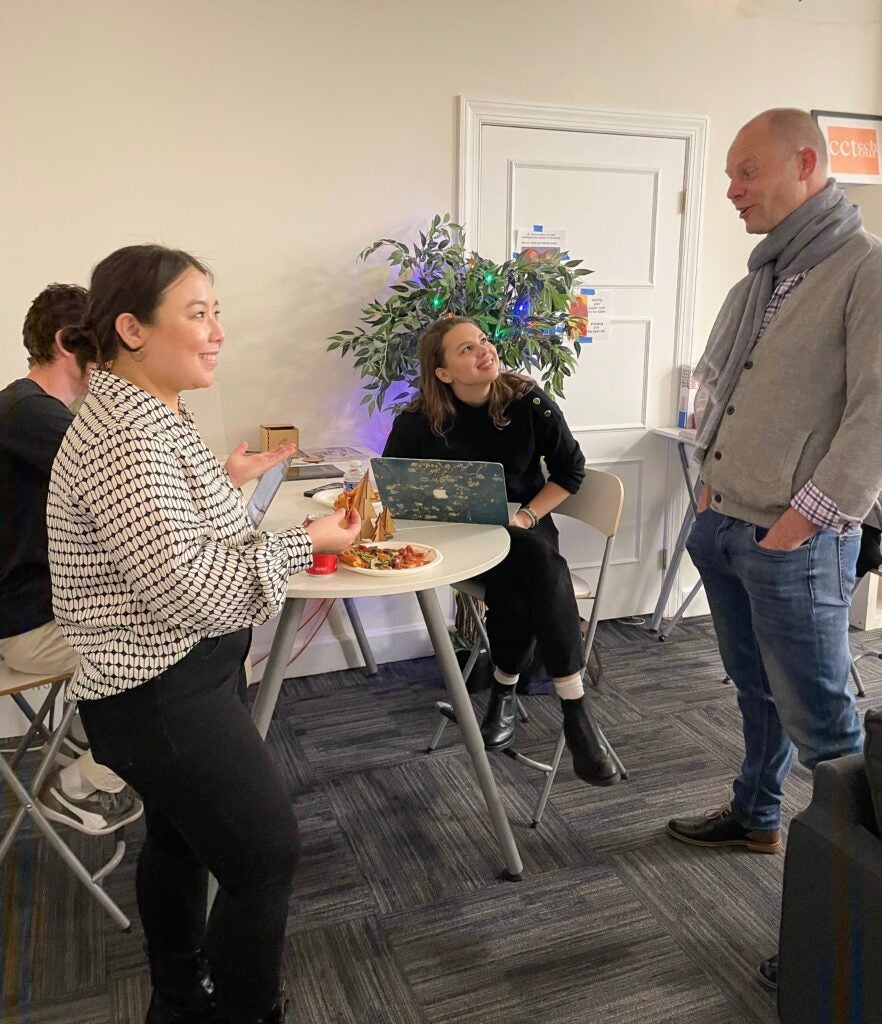 Koliska will also be taking over Dr. Jeanine Turner's Digital Presence & Strategic Persuasion course in the spring of 2024, which is about learning how to manage your professional persona online, but also how to use digital spaces to create the best impression of yourself for future employees and create a narrative for who you are as a professional.
Koliska has found that working at CCT is the best academic space he has encountered. He appreciates the interdisciplinary and collaborative spirit of CCT, which embraces diverse ideas and people from all over the world. He considers his fellow professors an inspiration and feels that CCT students are great because of their fascinating backgrounds, multiple interests, and natural curiosity. He enjoys learning a lot from his students and considers Georgetown a special space that invites people to grow and learn.
Fun fact: Koliska speaks fluent German, English, Polish, and a little bit of Mandarin. He also studied French Arabic, Hindi and Russian.