Professor Jeanine Turner Becomes CCT Program Director
Posted in Announcements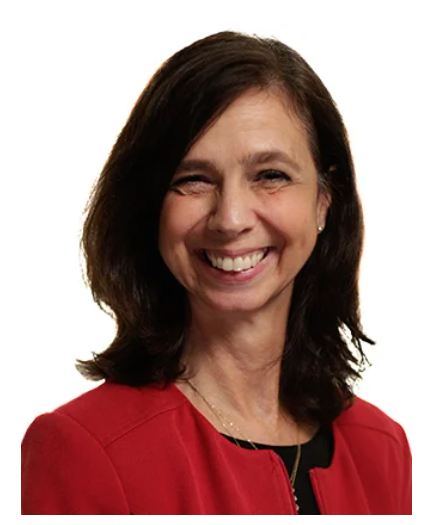 CCT is excited to feature our new program director, Dr. Jeanine Turner, who will assume the Directorship Position on July 1, 2023. Dr. Turner has been a professor with the CCT Program since 2006 and is a staple of the CCT community. She has also been recently appointed Annette N. Shelby Endowed Chair in Business & Leadership Communication at the Georgetown University McDonough School of Business. To welcome her into these two new roles, we've decided to ask her about her experience at CCT, her goals for the Directorship, and how she will be approaching this joint position between the two departments.
What are you most excited about as you take over the directorship of CCT?
I am most excited about what I'm going to learn in this new position. CCT continues to be at the forefront of change, providing frameworks and perspectives for exploring how technology and humans interact and engage. Since I started teaching at CCT, it has been a continuous learning curve with new technologies, new ways of communicating, and new ways of thinking about how we interact and evolve. As a professor, I enjoy having continuous learning opportunities with students in the classroom. As a director I will get the chance to meet more students, be exposed to more opportunities with faculty and staff, and get to explore ways to help CCT be a bridge throughout the university and throughout the world.
Were you nominated for the director role or did you volunteer?
The CCT faculty nominated me, and I had the opportunity to be selected. I am very excited to represent the CCT faculty, and what's great about the faculty in this program is that we view the leadership of CCT as a partnership. While one person always needs to be in the director role at one time, we see the leadership role as a collaborative effort.
What characteristics do you see as important for being a leader and the Director?
CCT is a part of Georgetown University that was founded by the Jesuits and based in the values and tradition of St Ignatius of Loyola. These Ignatian values involve two dimensions, "cura personalis" or care for the person and "cura apostolica" or care for the apostolate or organizational community. Great leaders try to manage and balance both and I hope to be able to do that as Director.
I believe that the Director serves as a bridge when necessary to connect CCT to students, faculty, university, alumni, and world communities. I see my role over these next three years is to continue to create a welcoming space where people want to be and learn.
I am very excited to assume the directorship role this year and look forward to the opportunity to work with students, faculty, and staff moving forward to continue to make CCT a welcoming, challenging, and inspiring place for learning.
What are your short-term and long-term goals as the incoming Director of CCT?
My short-term goals are to continue to build on former Director Professor Matthew Tinkcom's welcoming and inviting atmosphere, and to create exciting, engaging, and challenging spaces for learning. Covid introduced us to the ways in which we needed to be more thoughtful in online spaces and then learn to come back from those spaces. Now we have the opportunity to leverage both of online and in-person spaces in the best possible way.
For my long-term goals, I am very excited about the 30-year anniversary of CCT and I want to reach out to our wonderful, talented, and supportive alumni to find ways to help them engage with the program and help students, faculty, staff, and the program as a whole be successful. We are so fortunate to have such a diverse and talented alumni community. Every time we have the opportunity to bring them in for a panel discussion, networking event, or seminar, I am so humbled and impressed by how they contribute and what we can learn from them. We are thinking about how best to celebrate what an amazing program this is and the thousands of students that have come out of here.
I believe it is also important to think about how we can best position CCT within the university so we can partner with other programs and schools to continue to address complex and challenging world issues in interdisciplinary, thoughtful ways.
As you will also be co-teaching 5005, what advice do you have for students coming into the program?
Be open to learning new things about yourself, your colleagues, and how the program can help you grow as a scholar and a human. As soon as you go to graduate school, you're preparing and thinking about the next two years. As you listen to news on political/societal developments, think about what research questions are being asked in the communities where you find yourself. In the university environment, we are more formal in the way we discuss research questions and we think of them in a systematic way, but all communities pose research questions. As you get ready for graduate school, think about the research questions you hear people talking about that matter to you.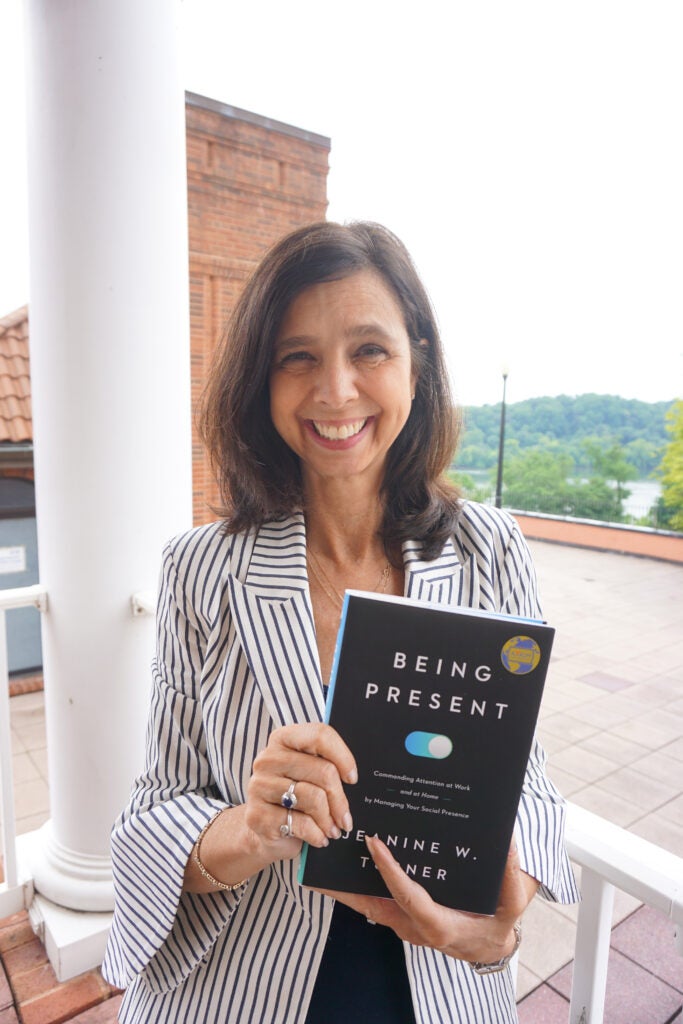 What have you enjoyed most about being a CCT professor? What have you learned?
Being a CCT professor keeps me on the cutting edge of change. When I went back to get my PhD, I had a very traditional view of education where the professor has the knowledge and shares that with students. But CCT disrupts that model. Teaching is not a container, but rather it is a partnership and dialogue. As technology continuously evolves, no one in the room is going to be an expert on one side of any one problem. Our CCT community is all about coming together in a collaborative way. What I've learned from CCT is the importance of bringing a complex problem into a room and looking at it from different prisms to better understand it.
What I've enjoyed the most is that partnership with students and my fellow faculty, and what it has taught me about what teaching and learning means.
Can you share a favorite moment or particular experience that stood out to you during your time at CCT?
I have been a professor since 2006 and have many wonderful memories from each year teaching at CCT. However, some of my favorite moments that I look forward to every year are orientation and graduation. I enjoy orientation, seeing new students come in with strong ideas of what they will be doing over the next two years, and see those ideas evolve within the first month. I also love the end of each semester when students calm down and are able to reflect on what they've learned. Graduation is also a beautiful moment where people who put so much into the past two years of reflecting and thinking about life and are able to go out into the world with new tools to be successful. I also greatly enjoy when alumni reach out to connect and meet with new students. Some of my favorite moments are when students are at critical points of figuring out who they are and how CCT helps them on that journey. Those moments are so important and are why we are here as an academic space where learning can happen together.
What are you looking forward to in your appointment as Annette N. Shelby Endowed Chair in Business & Leadership Communication at the Georgetown University McDonough School of Business?
When I first came to Georgetown, I started my career in the McDonough School of Business. I had the opportunity to work with Annette Shelby. She has been an incredible mentor for me and she taught me so much about business communication – both how to research it and how to teach it. It is an incredible honor for me to have this appointment. When my appointment was moved over from the business school to the Graduate School and CCT, I continued to teach in the executive degree and custom executive programs within the business school. So in many ways, this appointment is a reflection of the cross campus collaboration that has been in place for many years.
What will this joint/new role entail?
The McDonough School of Business is focusing on the future of work and the impact of digital technologies on leadership. I hope to provide opportunities for CCT and the business school to learn and share innovative research and teaching with each other. I will continue to teach in both programs. This new role will provide more visibility to this important interdisciplinary collaboration.
What excites you about having this joint position between two Georgetown University grad schools?
This appointment reinforces the interdisciplinary collaboration that CCT is known for. There are many ways that our graduate students and faculty can benefit from this collaboration and I am looking forward to this new partnership!
What message do you have for everyone as the new Director?
When I was in college, I heard this quote that I think about frequently: "A ship that sits in the harbor is safe, but that is not what ships are built for." This encompasses what grad school is all about: Pushing you outside of your comfort zone and having the support you need to grow and learn. That is what I want us to create at CCT: A space and harbor for people to learn and retool and also to help them moving forward. Learning needs both the safety of a harbor and the ability to set sail and take risks and it applies to students, faculty, administration, and staff.
CCT is absolutely thrilled to have Dr. Jeanine Turner as the next Director of our program and we cannot wait to see her lead us through the next few years. For more information on Dr. Jeanine Turner's research, take a look at her recent Faculty Highlight.