Dr. Ashley Bowen (CCT '09), Mellon/ACLS Public Fellow, Digital Engagement Manager, and DC Rollergirl
Posted in News | Tagged Alumni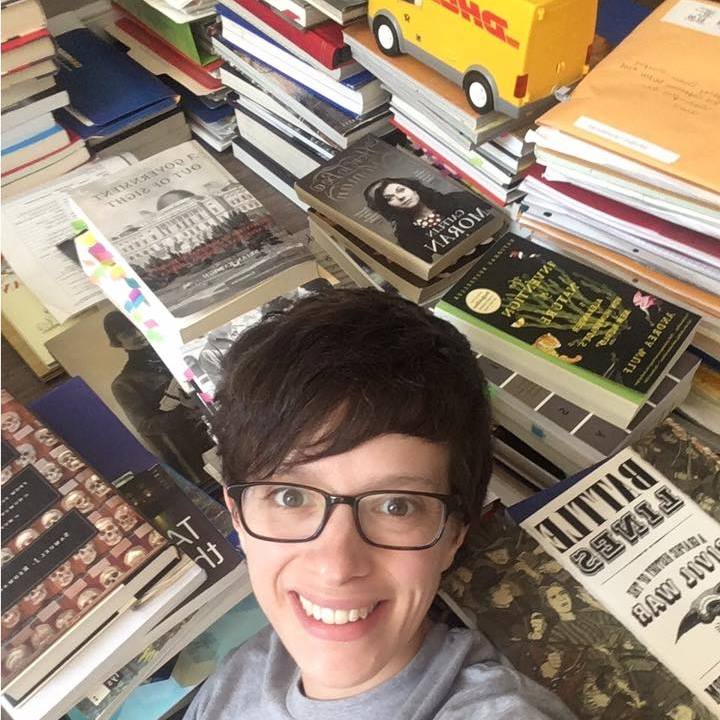 After graduating from CCT, Ashley Bowen went on to earn a master's degree in public humanities from Brown University and then a PhD in American Studies. Her dissertation focused on 19th century public health and medicine, the material culture of medicine, and representations of patient experience. At the National Library of Medicine's Exhibition Program, she curated three exhibitions: The Politics of Yellow Fever in Alexander Hamilton's America (January 2019), Rise, Serve, Lead! America's Women Physicians (slated for March 2019), and Rashes to Research: Scientists and Parents Respond to the 1964 Rubella Epidemic (scheduled for June 2019).
Today, Ashley is a Mellon/ACLS Public Fellow and Digital Engagement Manager at the Science History Institute (SHI). The SHI is a dynamic, humanities-based institution that fosters broad discussion on the place of science in society through historical collections, research, and innovative programming. As the Digital Engagement Manager, she connects the collections-based and outreach departments, developing methods for designing, evaluating, and analyzing digital initiatives.
Ashley regularly participates in events like Nerd Nite and Atlas Obscura's Obscura Society, and she has written for Atlas Obscura, Book Riot, and the Smithsonian's blogs. Check out her guest appearances on C-SPAN's History TV and Baltimore Public Radio's On the Record.
And then there's roller derby! Ashley began skating with the DC Rollergirls as Trashley Madison, "on her way to steal your jam," in 2017. She plans to try out for the Philadelphia Roller Derby league in late 2018.
You can connect with Dr. Ashley Bowen on Twitter at @AEBowenPhD.
---
For more, see Alumni Spotlight.