Whitney Maddox (CCT '19) Becomes NPR's First Diversity Equity & Inclusion Manager
Posted in News | Tagged Alumni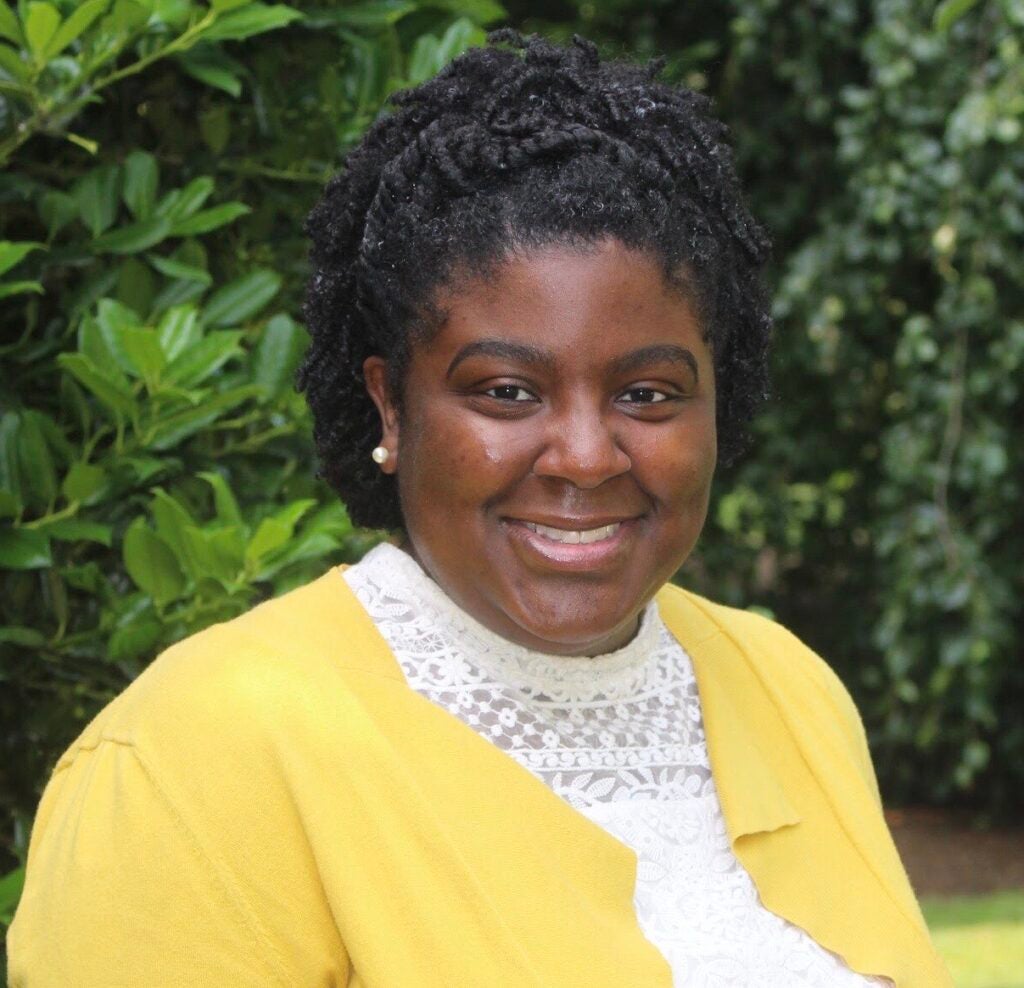 Whitney Maddox (CCT 2019) has been selected to serve as NPR's first Diversity, Equity, & Inclusion Manager and assumed her inaugural role early February. Within this role, she will work closely with NPR's Chief Diversity Officer, Keith Woods, on DE&I efforts across the organization.
Whitney's newest accomplishment is no surprise to anyone who has crossed paths with her during her time at Georgetown. Indeed, Whitney proved to be an invaluable community member not just within CCT, but within the larger Georgetown community. Serving as the Assistant Director for Leadership Development and Racial Justice Initiatives in the University's Center for Social Justice, Whitney contributed immensely to diversity, equity, and inclusion efforts. One of her greatest contributions was STAR (Start Talking About Race), a series of discussions aimed at helping the University confront "how race impacts how we show up and do business."
Whitney's love for her community is palpable and she takes great pride in the relationships she has been able to forge with Georgetown students as a staff member for the last 11 years. Whitney says, "it's one thing to know them in a classroom setting, but it's another thing to help them unpack their social identities or prepare for a big job interview coming up. I've been able to make lasting relationships with some incredible, thoughtful students and I know my time at Georgetown was better because of it."
While at CCT, Whitney worked closely with her advisor Diana Owen to put together courses that aligned with her interests in completing an online magazine for her thesis. Since her freshman year in undergrad, Whitney had envisioned starting that magazine and was finally able to see it into fruition. Whitney was drawn to CCT because of a deep desire to push herself and nurture her skills and talents. According to Whitney, "with the right courses, CCT can be a hands-on degree and [she] thought it would be a shame to not use those skills in [her] thesis."
If you're like Whitney and have a natural affinity for connecting with others or gravitate towards professors who do, Whitney highly recommends taking any course taught by Professor Jeanine Turner! She connects with her students on a deep level and offers invaluable advice.
In her new role at NPR, Whitney is most looking forward to the connections she will make with the staff carrying with her a belief that she saw ring true here at Georgetown which is – "it's not just about the work, it's about the people doing the work. Because the work of diversity, equity and inclusion is ensuring that those around you feel seen, heard and valued."
---
For More Visit Alumni Spotlight