CCT students win Public Policy Challenge with proposal to help homeless youth parents
Posted in News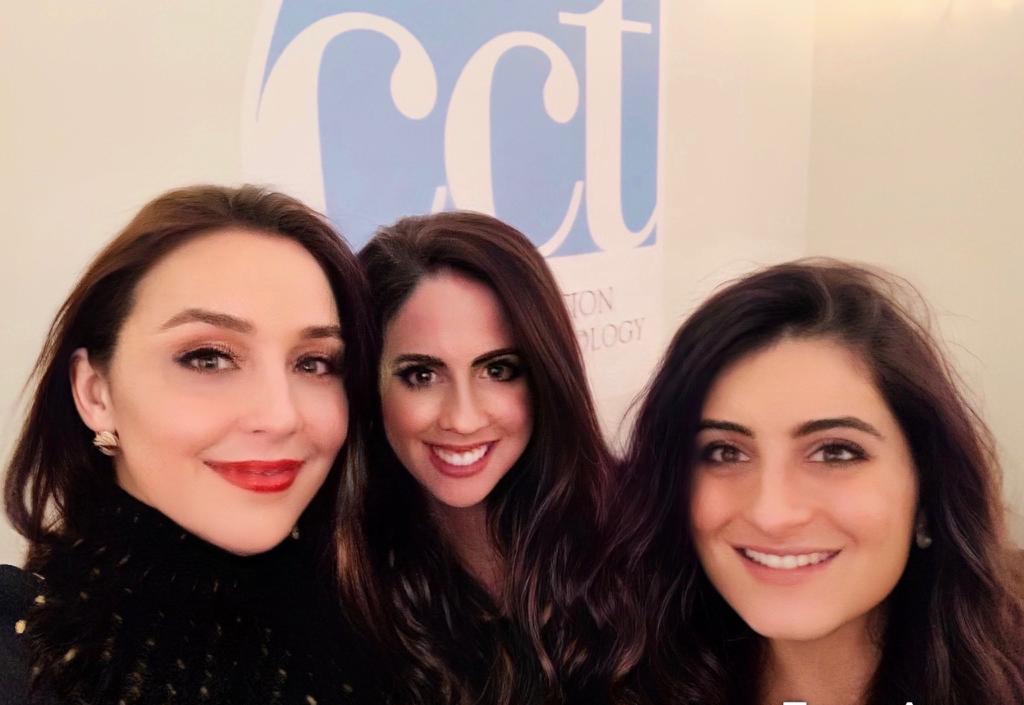 The winner of this year's 6th annual Georgetown Public Policy Challenge, hosted by the McCourt School of Public Policy, was a team of second-year CCT students, Brittany Panetta, Yamel Sarquis, and Kristi Pelzel. As first place winners, they received a $2,500 scholarship. 
Their pitch focused on the current Washington, D.C. guidelines for homeless youth parents, presenting a proposal that seeks to assist the underserved and underrepresented population by amending policy language from the top down.
The proposal argues that city authorities fail to sufficiently recognize young parents as vulnerable homeless sub-populations, causing "a variety of problems for young parents who are developing mentally, physically, educationally, and professionally. "Awareness of these vulnerable sub-populations is the first step in fighting for policy change and appropriate resources. It is frightening how many youth parents (under the age of 24) are not only housing-insecure but also unsure of what resources may be available to them or where to go when they need help for themselves and their child," says Brittany.
The D.C. system automatically moves homeless young parents away from their single-youth peers and into adult-centered "family" services. This criterion "separates young parents from their peers and services designed for their age demographic and current stage of brain maturation. Secondly, it creates stigma and fear surrounding what it means to be a young parent, what group they should identify with, and whether the system is punishing or helping them. Finally, it limits the coordination and accessibility amongst providers and funding."
"Having volunteered at a D.C. halfway house for young parents, we started to learn about how the system worked for this vulnerable population," says Kristi. She recalls a conversation with one young woman, whose parents were in prison. While living with her foster family she had a child. Kicked out of her foster home at the age of 18, she and her child struggled as they drifted in and out of a complex and confusing DC system.
"If you are a young homeless mom in D.C., you are basically invisible in the system. While other subgroups such as veterans and LGBT+ are receiving significant attention and investment, young parents are not being recognized as a population in focus," Yamel added. "The lack of visibility translates into a lack of awareness, hence a lack of resources." This CCT Team is working to change that and ultimately decrease D.C. homelessness for future generations.